PeaceTalk Scholar Series
PEACETALK SCHOLAR SERIES AT CFPPR
We are delighted to announce a new talk series by CFPPR: ‪PeaceTalk‬. Similar in organization to our established BISS seminars, PeaceTalk is oriented towards disseminating important research findings of scholars and promoting their academic achievement. We welcome scholars, who emphasize an empirical approach to studying international politics and share a normative concern for promoting peace.
Just as BISS seminars serve to promote linkages between policy and research, PeaceTalks is research-oriented by design and seeks to enhance links between scholars from all stages in their careers with students and scholarly audiences. Focusing on innovative research, the Peacetalks series aims to
a) promote the dissemination of cutting-edge research.
b) facilitate the development of new scholarly networks.
c) promote the publication of the latest research.
The Speakers
We particularly look for scholars who would like to:
a) present the preliminary findings of a recent/ongoing research project (including but not limited to PhD dissertations)
b) discuss their data collection and analysis methods
c) receive feedback from their colleagues on their research, and
d) enhance their academic network for further research collaboration
FPPR covers travel expenses of speakers from outside Ankara.
The Audience
The audience of peace talks consists of researchers, graduate students as well as policymakers.
The Venue
The talks generally take place aroundlunchtime, in Bilkent University's G building seminar room (G160). Lunchtime snacks and refreshments will be served.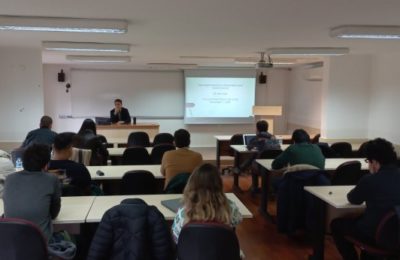 Dec 24, 2022
On December 1, the Center for Foreign Policy and Peace Research hosted a Peace Talk:...